Versatile: The Leader in Foundry Sand Testing Equipment
With over 6,000+ Users and counting, Versatile is the most complete and trusted range of Foundry Sand testing equipment on the market. Since, its inception in 1968 Versatile has been serving foundry industry with the latest technologies and best in class service!
Testing Equipment for…
Results that, are reliable to be decided and acted upon
We try to know the latent needs
Great Equipment at Great prices!!
What Else? We Have The Best Support Around
Foundry Sand Testing Equipment from Versatile is loaded with useful, functional options that allow users to quickly and easily test sands in Lab as well as Shop floor. But that's not all, when you buy an Equipment from Versatile you will also get the most amazing customer support around!
User friendly equipment

Easy to Maintain

Reliable results
What do our Customers say about us..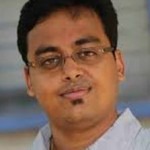 Quality of Equipment is what sets Versatile above the league. In our group of companies we use no other than the reliable equipment from Versatile which is always coupled with a reliable support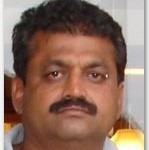 Versatile is one of our most trusted suppliers. They come up with new technologies year over year which, reinforces our belief that, we are engaged with the right supplier. After sales support is also at par with the excellent quality of the equipment that, they manufacture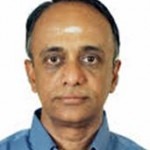 When it comes to sand testing, versatile stands tall with their high quality equipment known for consistency in performance and reliability of results. I appreciate their endeavor in making such equipment through well researched technical information and market reach. What makes them special is their pursuit of elegance supported by ruggedness in the making of validated instruments for a harsh foundry environment.
Wonderful Users & Counting
Support requests resolved YOY
Variety of Parameters to check to avoid defects
Complete range to check Incoming quality of Materials

Computer interface that can do away with wireless data transmission

Advanced Equipment to trouble shoot critical castings

Equipment that let you choose the right combo of Raw materials for excellent results during development

After sales support that, will not let you down

Accurate, Precise & Reliable

47 Years of Experience in Research, Design & Manufacturing

Join the 5,000+ user community and see why everyone loves Versatile!
What Else Does Versatile do? We'll Tell You!
Versatile is in the field of manufacturing FOUNDRY SAND TESTING EQUIPMENT since 1966.
The company researches, designs, manufactures & sells Foundry Sand Testing Equipment required for Foundries and Technical Institutes.
The equipment are sold all across the globe through a wide spread network of dealers and agents.
Versatile is Pioneer in designing, developing and manufacturing of Foundry Sand Testing Equipments required for Foundry Industry. Company has provided import substitute in India by developing these equipments. At present Versatile Equipments Pvt. Ltd. is leader in this field having 4100 unique customers in India as well as abroad.
A wide range of testing equipments covering most of the sand types used in foundry industry today. E.g: Green sand testing, shell sand testing , Air set (No bake) Sand testing,Resin coated sand testing, Cold box sand testing, Hot box sand testing,CO2 sand testing, Other varieties of sand testing.